Wedding & Engagement Photography - live in the moment while we capture it!
Custom Photo Sessions for Families, Children & Generations, Newborns & Babies, Seniors and Sports.
Business Headshots, Events, Parties and other custom Photography available, please contact.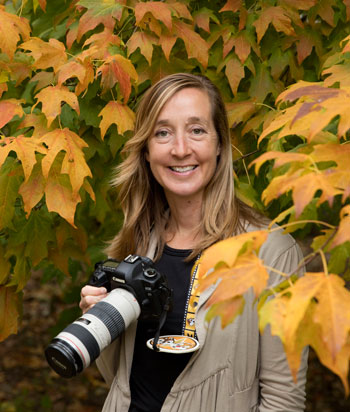 AAT, Inc. Photography

on Facebook

We have many years (since 2004) of experience shooting weddings, families, seniors and just about anything. We know how to use natural light & indoor lighting. Don't be alarmed if you here us making strange noises, crawling on the ground, laying in odd ways to get the shots. It does not matter if we are capturing Babies, Crazy Kids, Teenage Seniors, Pets that want to Run, Families of any Size, Professional Headshots, Sports of All Types, or Couples in Love, you get the best service and quality with our photos. Do not hesitate to contact us for your needs, we looking forward to hearing from you.

Looking for something to decorate your home or office we sell prints as well of our nature photography. From Sunsets and Sunrises, to Butterflies and Hummingbirds take a look at our collections and pick something to print. Nature Photography is something we love and to share it is the best so you can enjoy it too!

What our Clients are saying about us -

* It was very fun. The pictures turned out great. I love how the edits turned out!

* Always great to work with, goes above and beyond to make sure customers are happy.

* We had a great experience!! Jeanne was so fun to work with!!

* Jeanne is very professional, creative, and always makes everyone feels comfortable. We have used her for several occasions.

* Our experience was excellent. Even with a couple of little ones and one pespecially who didn't want to cooperate you were very patient and we ended up with some awesome family photos

* Loved it! You captured our family and our kids' hijinks perfectly

* Professional, on-time, quick, efficient and caring! Took amazing individual and team pictures. Prices were extremely reasonable!

* Always good quality and Jeannie is efficient and thoughtful.

* We had a great experience! Jeanne always has great ideas for different backgrounds/places to take pictures. We got our photos back quickly. My entire family uses her for their family photos!

* It was great! She listened to what I wanted for our photos and totally came thru. She had great ideas for locations and scenery, too.

* Jeanie is fabulous to work with-professional, excellent head shots, that are used on my website and professional pages. She was incredibly flexible with our family photos this fall when we were trying to avoid the rain snow. The pictures were excellent and received quickly. Although we've moved to Chicago-we appreciate Jeanie still fits us in for family photos when we are back in the area.

* Absolutely wonderful! Very fun and professional made us feel wonderful about having them done

* Amazing work! Never disappointed!!!

* What do you want in a photographer? Someone who works quickly, captures the right moment with the right background, touches up the photos quickly and gives you a ton of shots; this is Jeanne.

* Jeanne was accommodating and creative in her choice of locations. We went several different places meaningful to my child and ones suggested by Jeanne in order to really capture my senior's personality. The photos were great, the entire process was easy. She is patient and kind with children and parents and the photos were unique and amazing.

* AAT did an amazing job on our wedding day. From the engagement photos, to the wedding day itself; they offered endless support, advice, and guidance. On the day of our wedding, we were in safe hands and it was like having two friends there with us! Their experience and professionalism shone through. We were able to relax and have the best day of our lives. They are talented and they obviously love what they do. If you're thinking about booking them for your wedding, you should go for it. You won't be disappointed! They captured memories that we will cherish forever.

* We had so much fun with both photo shoots!! Jeanne is always so nice and professional!! The pictures are turned out amazing!!

Jeanne does an excellent job. She makes the shoot fun and comes up with some great ways to pose and such.

* Amazing! Would not get photos taken by anyone else, ever!

* It was great! Jeanne made it so easy and carefree! Can't wait for our wedding day!

* I have know Jeanne since grade school and she was always so sweet and patient with people. She has found her calling in photography. She has photographed my family for about 10 years. My girls are not huge fans of the camera but Jeanne always makes it fun for them. She is always going out of her way to make them smile by bringing a Disney character or Veggie Tale plush for them to play with. She is very flexible and very affordable.

* Creative, very patient!
---
Headshot Examples

- Contact us for pricing to fit what you need.